Cabbage Looper Moth (Trichoplusia ni)
Cabbage Looper moth of the owlet moth family has a widespread distribution throughout North America, parts of Eurasia, Florida, and British Columbia. The larva is a minor pest of over 160 plants, including cabbage and broccoli. It even displays an unusual crawling behavior while moving, arching its back to form a loop, thus named 'cabbage looper'.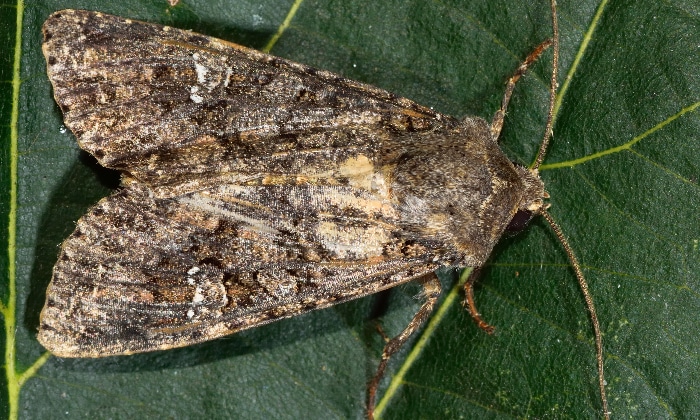 Homestead-acres.com
Description and Identification
Quick Facts
| | |
| --- | --- |
| Distribution | North America and Eurasia |
| Habitat | Urban areas, gardens, and woodlands |
| Lifespan of Adults | 10 – 12 days |
| Predators | Ants, lady beetles, and spiders |
| Host Plants | Broccoli, beet, cabbage, cantaloupe, celery, cauliflower, Chinese cabbage, collards, cucumber, kale, mustard, radish, rutabaga, turnip, lima bean, lettuce, parsnip, pea, pepper, potato, snap bean, spinach, squash, sweet potato, tomato, watercress, and watermelon |
| Adult Diet | Nectar from flowering plants like clover, dogbane, goldenrod, and sunflower |
Did You Know
It is highly dispersive, having been found in high-altitude environments far from its place of origin.
These nocturnal moths remain nestled among their host plants during the day, becoming active about 30 minutes prior to sunset.