Tolype Moth (Tolype velleda)
The tolype moth, also known as the large tolype moth or the velleda lappet moth, is a member of the lappet moth family. They are recognizable by their fuzzy white fur, which increases their visibility. Naturalist and entomologist Casper Stoll first described this moth in 1791.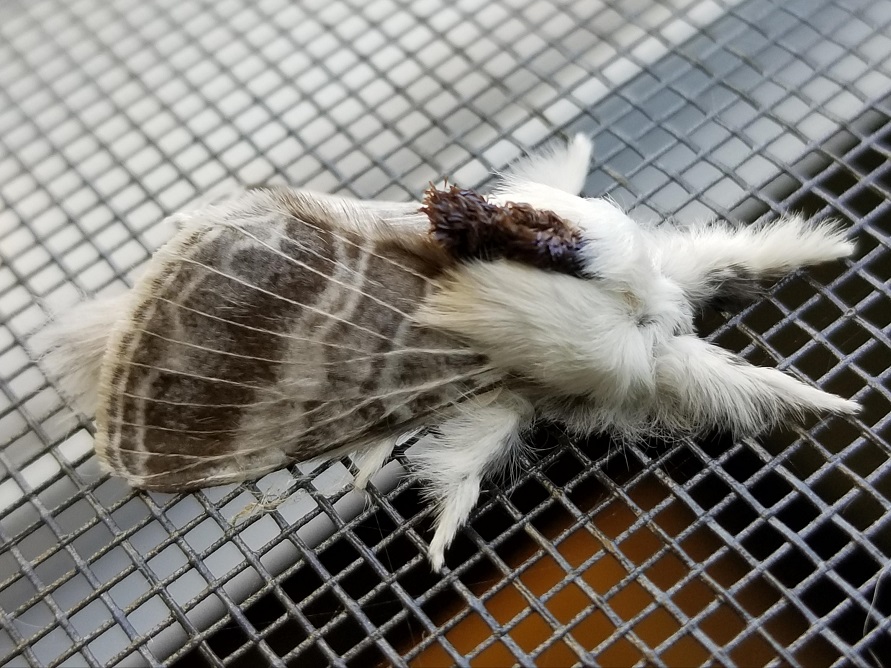 i.redd.itm
Description and Identification
Pupa
The pupal stage of these moths lasts for a few weeks and takes place on the host plant.
Adult Moth
Sexual Dimorphism: Present.
Female moths tend to be larger. Also, the markings and patterns on their bodies appear paler and less prominent than their male counterparts.
Color and Appearance
Forewing: When opened, the wings appear dark gray with white wavy bands running across them. When closed, the pattern remains the same, the white lines little less visible.
Quick Facts
.
| | |
| --- | --- |
| Distribution | North to Ontario, west to Texas, and from Nova Scotia to Central Florida |
| Habitat | Forests and urban landscapes |
| Predators | Birds |
| Lifespan of Adults | 4 months |
| Host Plants | Ash, plum, birch, apple, oak, and other broadleaf trees |
| Adult Diet | Does not feed |